Traditionally, Cell Tower based locations were fraught with issues of reliability; responses miles away from an actual location, in water bodies and in cases, no response at all.
Unwired Labs has done pioneering work to address each of these issues. Our R&D team is happy to announce a major update to internal algorithms. A lot of effort has gone into enabling our algorithms to auto-adapt based on the type of geography requested, correct for unclean data-sets (in case of crowd-sourced data) by intense cleansing of both contributor and customer data.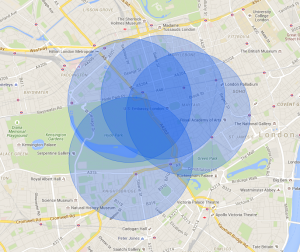 In terms of numbers,  this update increases the median accuracy of Cell Tower locations – when the request has multiple neighbours – by up-to 37%. With just a single cell, it increases accuracy by 16%. As a happy side-effect, the enhanced data-cleansing algorithms alone have improved WiFi accuracy by over 32%.
There's a lot of on-going work on these algorithms, which are available in private BETA. If you'd like to get on an early BETA list, reach out to us!