Reliable mobile positioning.

#1 Cell Tower Database in United States and globally with 43.7 million cells!

Supports GSM, UMTS, CDMA and LTE technologies

Trusted by 6700+ innovative developers & happy customers
Fresh.
Over 83% of our cells have received measurements in the last 90 days. We bring you reliable, extensive and fresh data.
Accurate.
Complex geolocation algorithms combined with fresh data help your applications locate more effectively and accurately. Documentation→
Affordable.
Get started with pay-as-you-go plans starting at just $295 a month! We also have Enterprise plans for large requirements. Pricing→
We locate. You innovate.
Our API currently serves 6700+ accounts who now focus less on locating and more on innovating. From low-cost asset tracking using GSM-only embedded devices to serving as a backup for a GPS device, our customers use our API in all sorts of interesting applications!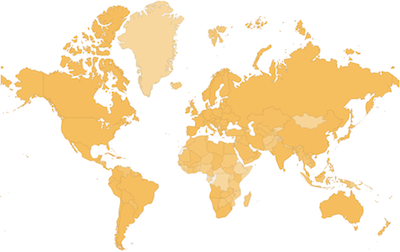 Extensive coverage.
With over 43.7 million Cell Tower objects and counting, we have the most database in North America, Europe, Asia and Australia across all leading Cell Tower technologies (GSM, CDMA, UMTS, LTE). We're constantly signing new data-providers to get you extensive data.