At Unwired, a few things make our day that much brighter. At the top of the list? News about our customers doing impactful things to make the world a better place! BBOXX, a SMART Solar company, and one of our early customers, has been in the spot-light for all the good reasons! They recently hit a fantastic milestone of electrifying over 100,000 households, in more than 35 countries, and improving the lives of more than 500,000 people.
The Plan
Their primary product, SMART Solar, is an internet connected Solar Home System which is sold on a payment plan and remotely monitored and maintained. The service offering is a web tool which allows BBOXX and third-party distributors  to manage their portfolio of SMART products. The service includes the ability to view the rough location of units and plot these on a map. This allows distributors and managers to see the rough location of an individual unit or show at a country level where products are being sold. This location information is also used to improve the quality and reliability of remote fault diagnostics.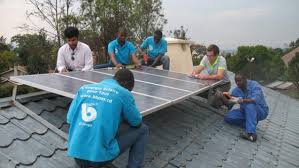 The Challenge
Locating things, in general, need a GPS device and a mobile network module to communicate to and fro. GPS devices are not cheap and installing one device for every Solar unit they sell could potentially end up with huge costs, in millions of dollars. This cost has to be passed on to the consumer of the product, else the company loses money and probably close business.
BBOXX is a rapidly growing company in the East African region where people earn lot lesser than the Westerns or the Europeans. With their incomes, they couldn't afford these extra costs.
The Solution : Cell-ID based Location service
Unwired Labs, a company pioneering in Cell-ID and WiFi based Location services, has allowed BBOXX to reduce both the upfront product cost and ongoing running costs. This was made possible by removing GPS tracking modules from Solar units. Instead, the location of the units are determined by Unwired Labs' LocationAPI based just on cell towers visible to the unit.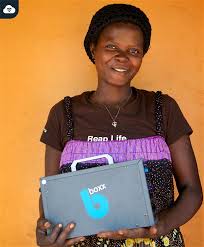 BBOXX investigated multiple options for Cell-ID based location services and found Unwired to provide the most accurate coverage in rural areas of East Africa where they operate. On top of this, BBOXX was able to make use of its local staff's GPS-enabled smartphones to improve the accuracy further. These two features combined with an API which is very easy to integrate with and favourable pricing made the decision to progress with Unwired Labs very simple.
"We looked at a number of different services and found the best in every way was Unwired Labs, based on results, coverage, price and performance."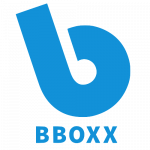 BBOXX is leading The Solar Revolution by offering an on-grid experience in an off-grid world powered through a unique financing model to sell solar systems to the mass market on a monthly payment plan. BBOXX leads and manages all aspects of its business operations – engineered from its lab in London, manufactured in its factory in China, followed by distribution to partners in 35 countries and 30 local shops in Kenya, Rwanda and Uganda.