A number of awesome products launched at CES 2015. The one we were looking forward to the most was Aspenta's Vectu Locators; and we weren't disappointed. They work everywhere, help save money on global deployments and look fabulous. Oh, and they use the Unwired Labs LocationAPI. 🙂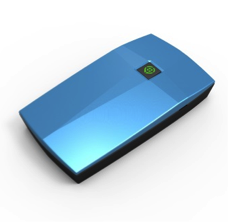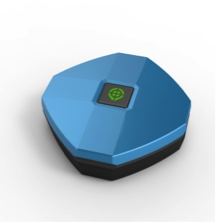 We quizzed Ribal Zwein, their Product Development Director about the new product launch, and how he liked working with our API.
Can you tell our community more about your products?
Our main Product Lines are Vectu Locators and UbGate. Vectu Locators are a versatile, multi-purpose set of trackers that can be used anywhere in the world at a low flat rate as they come with built-in global roaming. They support switching between multiple use-cases such as a SOS Tracker, a Live Vehicle Tracker, an Alarm Tracker or even a personal Locate-on-Demand Device.

Aspenta is a US-based telecom operator primarily focussed on developing products and solutions for the M2M and IOT space.
What was the problem you faced for which you needed to use a Cell ID based Location API?
The major challenge when developing a Tracker is the ability to provide a location at anytime of the day, in any place or in any weather condition. Relying solely on GPS signal is not an option. Assisted GPS incurs a high cost of data while roaming, so the best alternative was to enhance our positioning system (UbLocate) by implementing Cellular Based triangulation, and this is where LocationAPI proved to be a great technology.
Can you tell us how you use the Unwired Labs' LocationAPI to solve this problem? 
With the enhanced UbLocate, our end-customers could pin-point the location of their loved ones, possessions or vehicles even if they are indoors or underground. Our Trackers send Neighboring Cell information to an interface implemented with LocationAPI servers allowing UbLocate to render an approximate location.
"Unwired Labs provided an excellent solution, easy to use and implement at the most affordable price; not to mention their unlimited support during our evaluation phase and during implementation."

 Ribal Zwein,
Product Development Director, Aspenta
Thank you for the kind words, Ribal!